Kitchen Filter Sales
high quality, industry standard, new kitchen grease filters
All Suburbs Filter Service sells high quality industry standard new kitchen grease filters.
We stock a wide variety of kitchen filter types and sizes, including custom orders.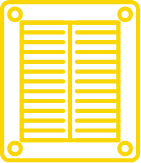 Our Range
The most common type of filter in commercial kitchens are honeycomb filters. We can also supply other types of filters such as baffles or KSAs or domestic filters on request.
Whilst there are some standard sizes within the industry many filters are custom ordered due to specific size requirements.
Contact us with your query and we can provide a free quote.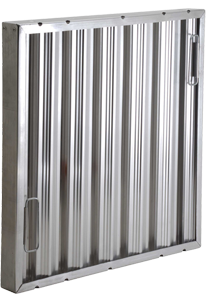 Baffle Filters
Flame Baffle filters are designed to capture grease and prevent flames from moving through the filter baffles.
Flame Baffle filters work by separating grease from cooking vapours. As grease-laden air passes through the filter it is forced to repeatedly and quickly change direction. As the grease cannot travel as fast as the air it is captured in the filter and drained into a filter tray whilst the air escapes through the exhaust ducting.
Baffle filters are typically available in either lightweight robust aluminium or stainless steel and can be supplied with handles.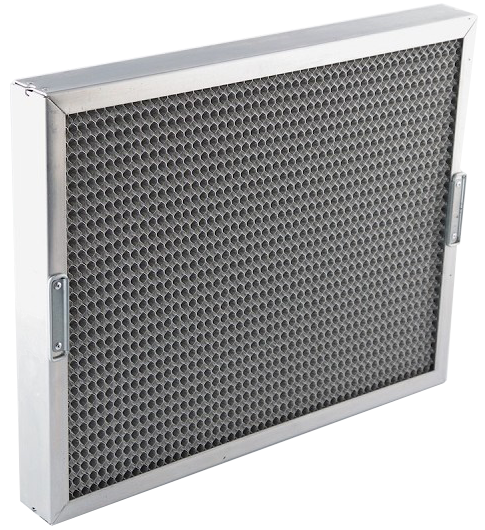 Honeycomb Filters
All Suburb Filter Service stock a range of high quality aluminium honeycomb filters. The filter media is made from 50mm wide aluminium foil, which is specially corrugated into a herringbone shaped channel. This foil when placed one on top of the other will form a curved honeycomb channel. When the incoming grease laden air passes through this media, the air changes direction. The resultant change in inertia causes the grease to cling and condense onto the aluminium surface. This prevents grease from entering the exhaust system.
Most frames have drain holes for the cooking fat to drain in to the canopy channels. The filters are fitted with steel plated retractable handles. Large D handles, which are fitted offset, are also available at an additional cost.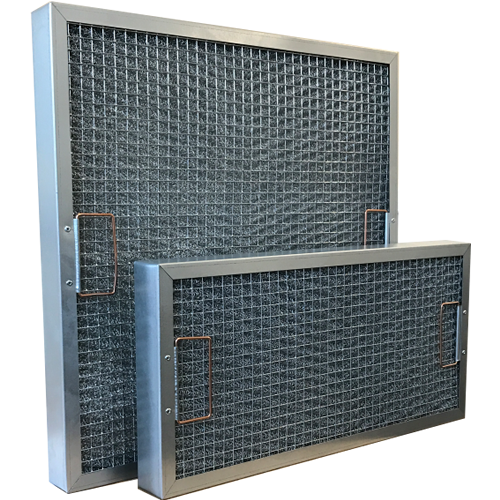 Mesh Filters
Mesh filters are available in aluminium or stainless steel and are manufactured to individual specifications.
Mesh filters are a cost-effective solution with superior performance and robust construction, they are used extensively in commercial kitchens as a pre or post filter of large particle contaminants.
Commercial mesh grease filters are manufactured using an expanded filtration pad with a rigid metal frame, combining a low pressure drop with high grease arrestment.

Get a quote your filter needs
We have an large rage of filters available, or we can custom order your specific size requrements.